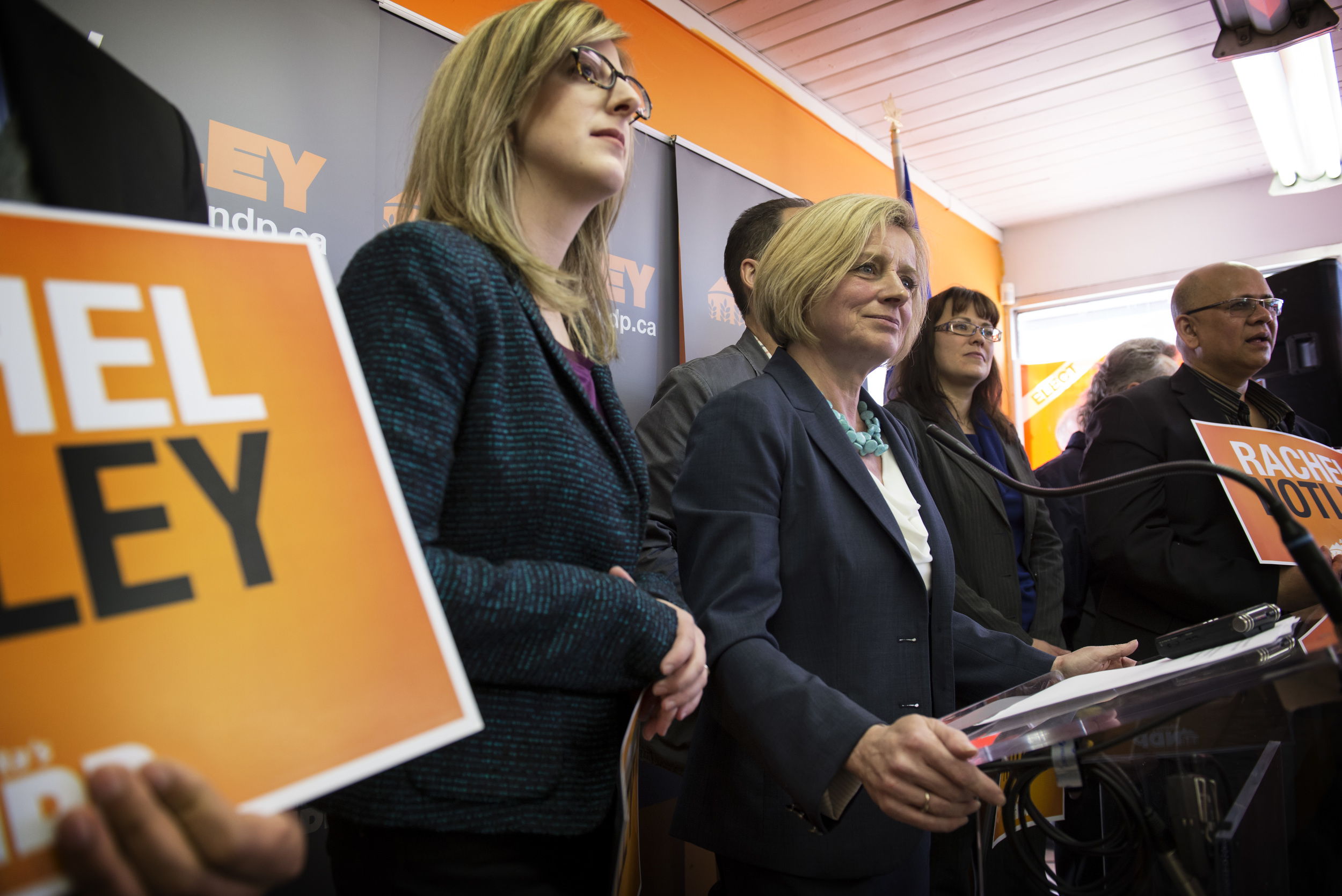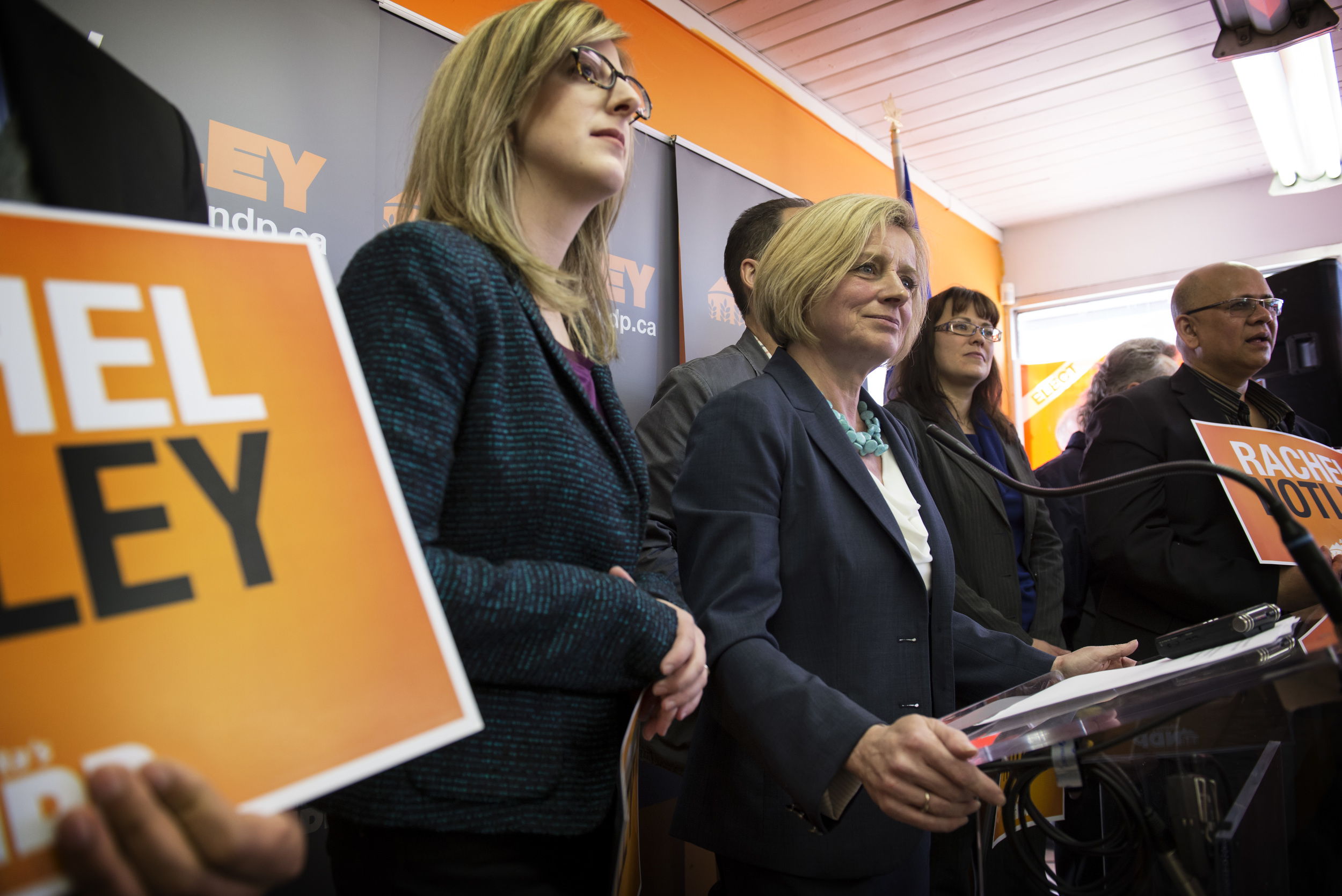 Rachel Notley supports Calgary-Fort NDP candidate Joe Ceciin Calgary on April 8, 2015.
As the NPD takes the lead in Alberta on election day, David Khan, Calgary-Buffalo's Liberal candidate, reacts to the news.
Spirits are low at the Progressive Conservative headquarters on election day, as the approximately 30 supporters in the crowd watch the NDP party gain a 42-seat lead.
Shortly after winning a seat in Calgary-Foothills, former Premier Jim Prentice announced he's stepping down as party leader and MLA after a big election loss brought an end to the Progressive Conservative Party's 44-year reign.
Volunteers joined former Calgary police chief Rick Hanson to help clear the lawn signs, buttons and furniture from his Calgary-Cross campaign office on May 6.
Rick Hanson resigned from his post as Police Chief to run for the Tories in Calgary-Cross, but was defeated in the election on May 5.
Alberta NDP leader Rachel Notley and Joe Ceci join supporters in Inglewood.