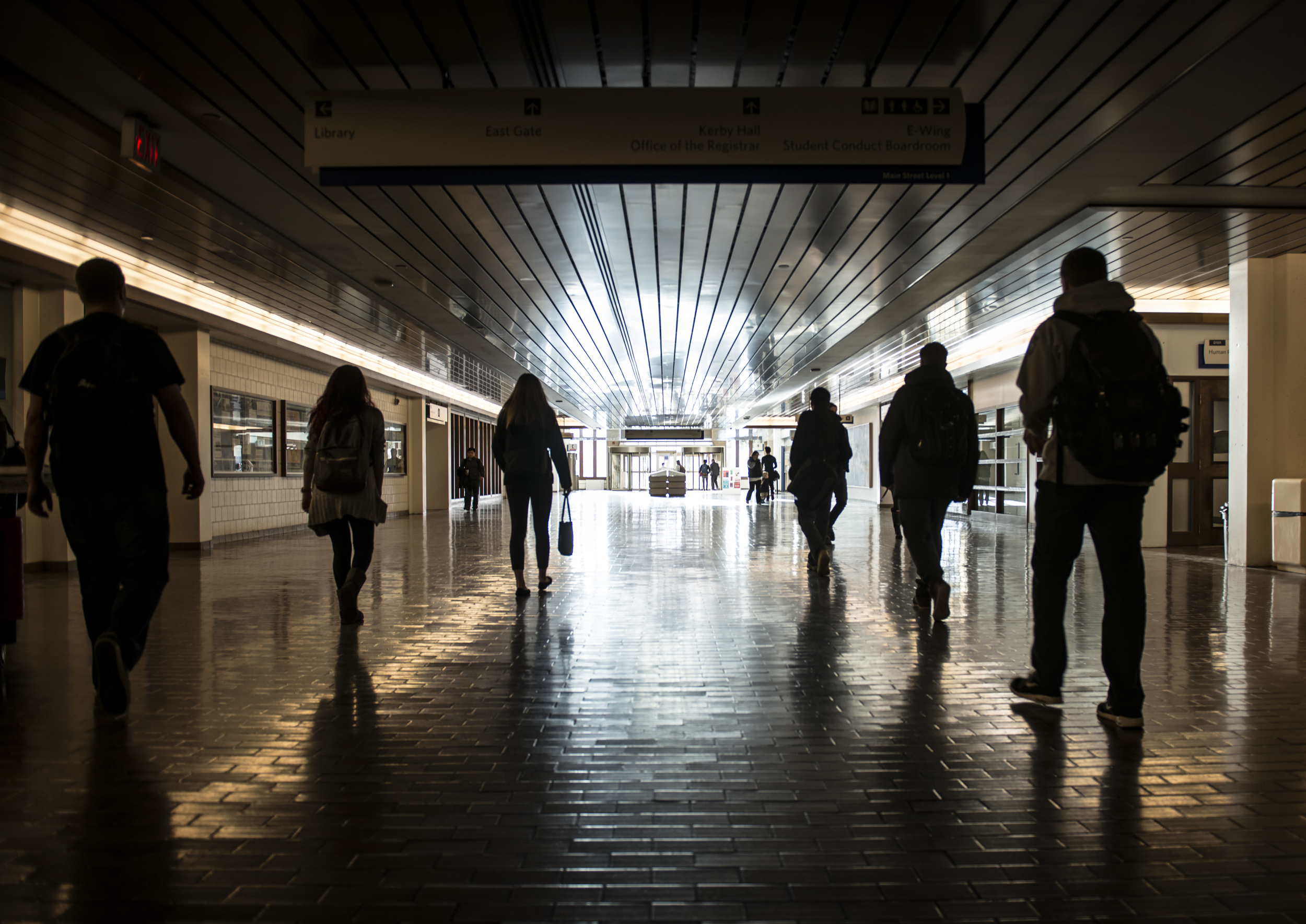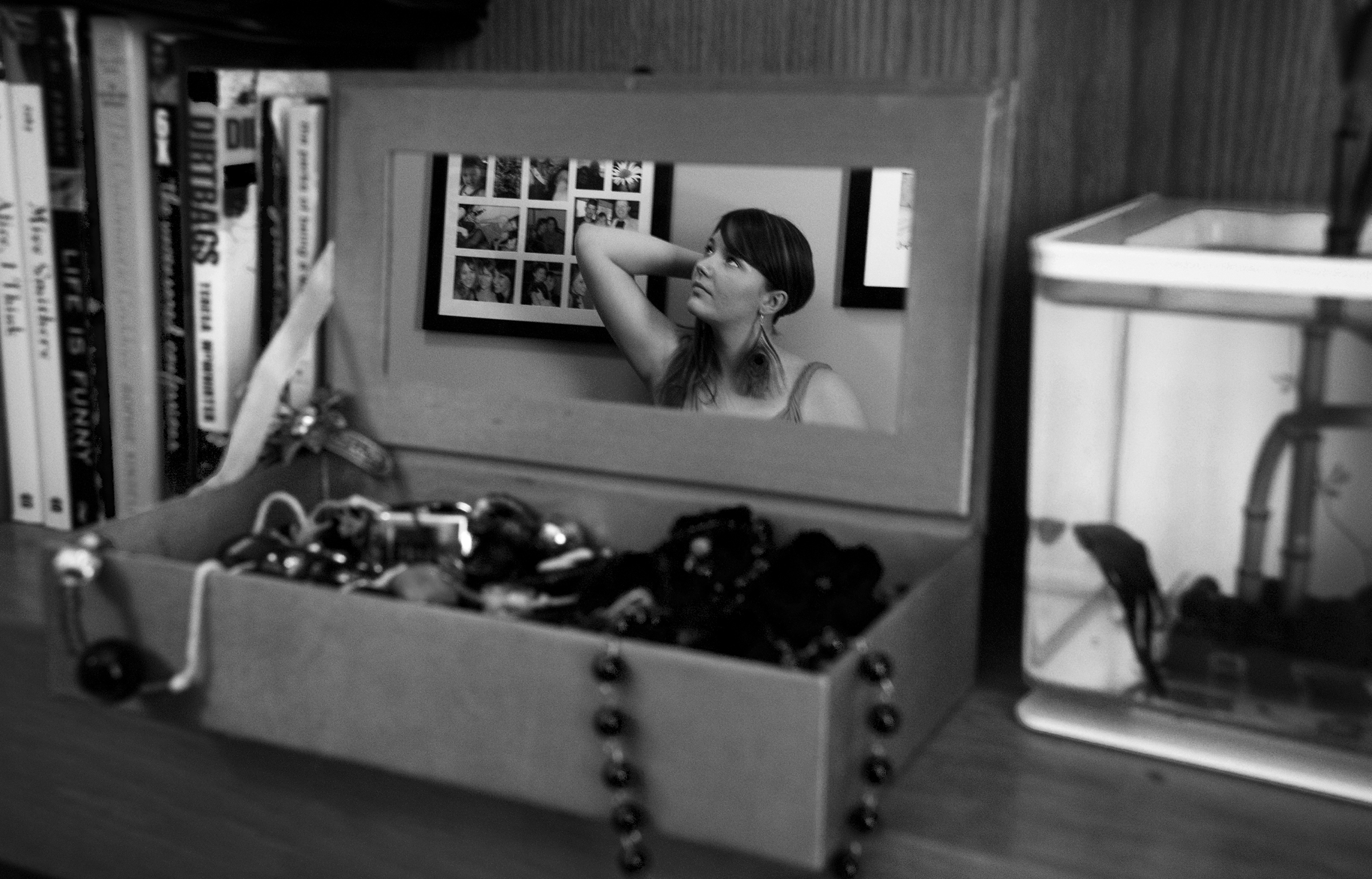 Eleanor Hollenbeck was diagnosed with kidney disease when she was 11 years old, but was put back on dialysis after her latest kidney transplant failed in 2010. In 2018, she only just received her new home dialysis machine and worked for an hour to get all the puzzle pieces in order.
John Smith (left) and Laura Laing move cattle through ranch land outside of Nanton, Alta.
John Smith points toward the Plateau Mountain ahead, which their ranch is named after.
Laura Laing readies her spurs before heading out to wrangle a pair of horses to move cattle through the ranch.
Laura Laing readies her spurs before heading out to wrangle a pair of horses to move cattle through the ranch.
Malcolm Eyjolfson and Kerri Workman plead for their son Bryce's prized BMX bike to be returned. Bryce died in October and over the weekend someone stole his bike from the family's shed.
After quilting more than 20 Calgary scenes, including the sky before the 2013 floods and Ralph Klein's favourite late-night haunts, Agnete Kay has become her own local historian.
Ron and Pam Smith stand outside Calgary's Rockyview General Hospital on May 25, 2015. Since having his leg amputated a month earlier, Ron has been bound to a wheelchair, but due to "capacity issues," his room is too small for him to even get out of bed. "It's like a prison without the chain link fence," he said.
Caribbean dancer, Sabrina "Naz" Comanescu, runs a non-profit youth dance group called the Diversity Performing Arts Club of Calgary (DPACC). It was started by her mother 14 years ago, and Comanescu keeps the tradition going here at Decidedly Jazz Danceworks.
Rachael O'Neill helps Enzo, her two-year-old son, breathe after his medical equipment was stolen from their car just before Christmas, 2014.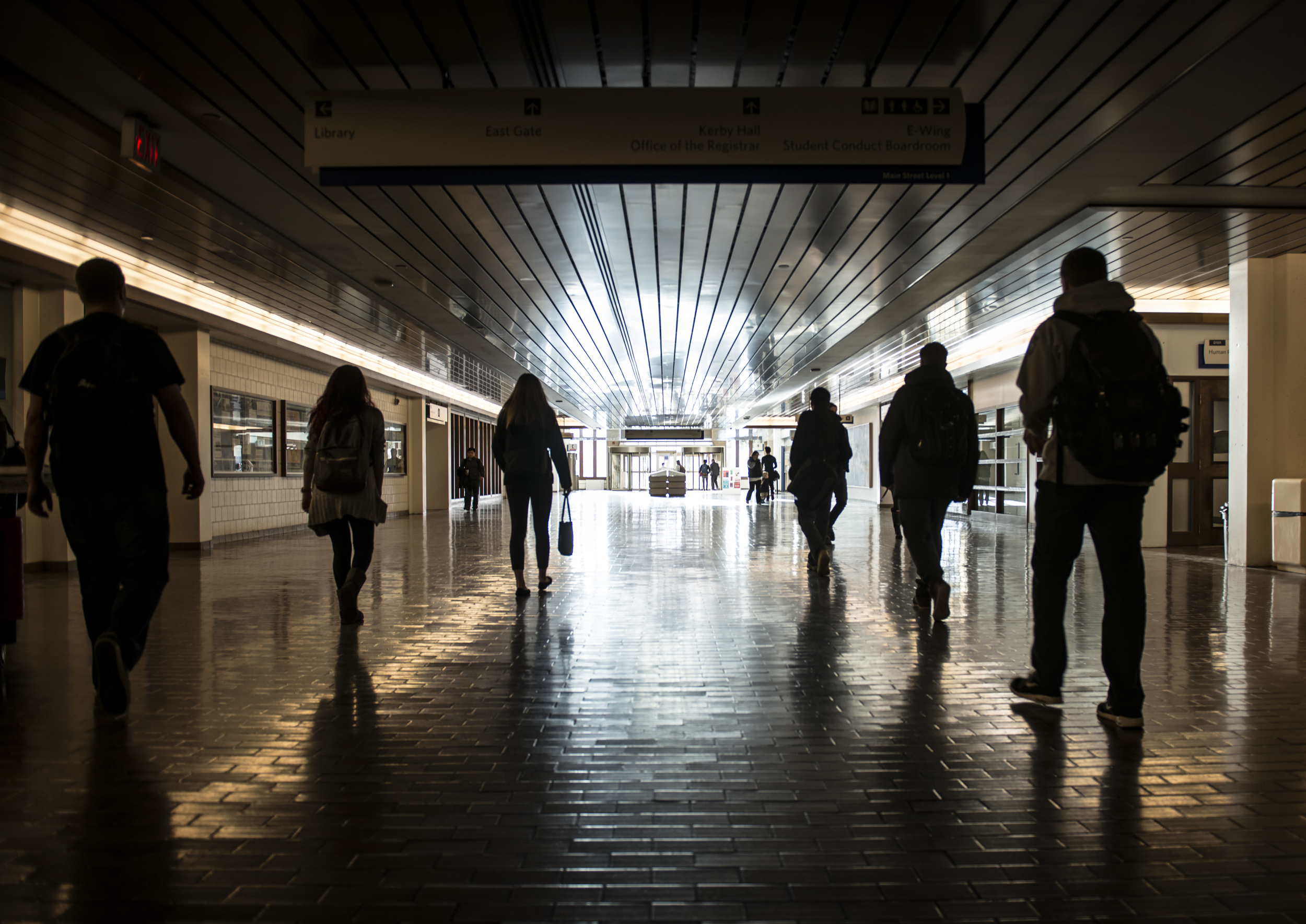 Students venture through the "main street" area at Mount Royal University. It has become far more difficult to gain entrance to the school, according to data provided by a city institution.
As of January 2018, senior fire fighter Mike Skipper has been with the Calgary Fire Department for 12 and a half years, and is a part of the Medical Response Unit. He said that the opioid crisis has been pushing first responders to adapt to new situations. Skipper enters every medical call with extreme caution. With a fire, he says, the task is straightforward, but overdoses are different. "When you go to an overdose, you don't really know what's going to happen. You don't know how much of the drug they've taken, how much NARCAN (a nasal spray containing naloxone) is going to need to be administered to get them out, or even if you're going to get them out."
On April 5, 2017, Abdelhalim Abdallah was overcome with emotion during a protest at City Hall codemning the alleged government-ordered acid attacks in Syria.
Mohammad Elbitar, 4, holds a sign up during a speech from a Syrian refugee on April 5, 2017.
Fatima Alokda holds up the peace sign while the crowd chants, "Freedom for Syria."
Construction workers filled Calgary's Stampede Park on March 31, 2015 to raise the iconic yellow and blue big top for Cirque du Soleil's performance of Kurios.
A patient reenters Peter Lougheed Hospital in Calgary, Alberta.
The Calgary Stampeders brought the Grey Cup to the Canadian Blood Services in February, 2015, giving the nurses and blood donors a chance to sling back some Coca-Cola from the cup itself.
In the fall of 2016, Ben Crow Chief had been protesting outside of his teepee on the Siksika Nation reserve for 337 days with the hopes of getting answers from the Nation's Chief and Council. He erected the blockade in 2015 to prevent Whissel Contracting Ltd. from continuing their building project, because he felt that residents weren't consulted beforehand.
Ben Crow Chief has been living in this teepee for almost a year. He erected the blockade to stop the Nation from building houses after the 2013 Alberta floods.
Myra Crow-Chief, Ben Crow-Chief's wife, sits inside their teepee on Siksika Nation.
Kris Polsom trains for his next boxing match in Marda Loop.
Tabitha David (left) has struggled to care for her four children Khedit, 9, Nyakim, 14, Luke, 5, and Thow, 12 for the past decade. She recently had to quit her job to care for Luke once childcare became too expensive.
A dancer from the Siksika Nation High School gets ready for her Grand Entry performance at Olympic Plaza in celebration of the 2017 Aboriginal Awareness Week.
The cast of Cirque du Soleil's "Kurios" marched down Calgary's streets, drawing a crowd to their juggling act.
The cast of Cirque de Soleil's latest show Kurios paraded down Stephen Avenue to promote its last two weeks in Calgary. Local musician Andy Mitchell offered his praise to the troupe, joining in with the his banjo.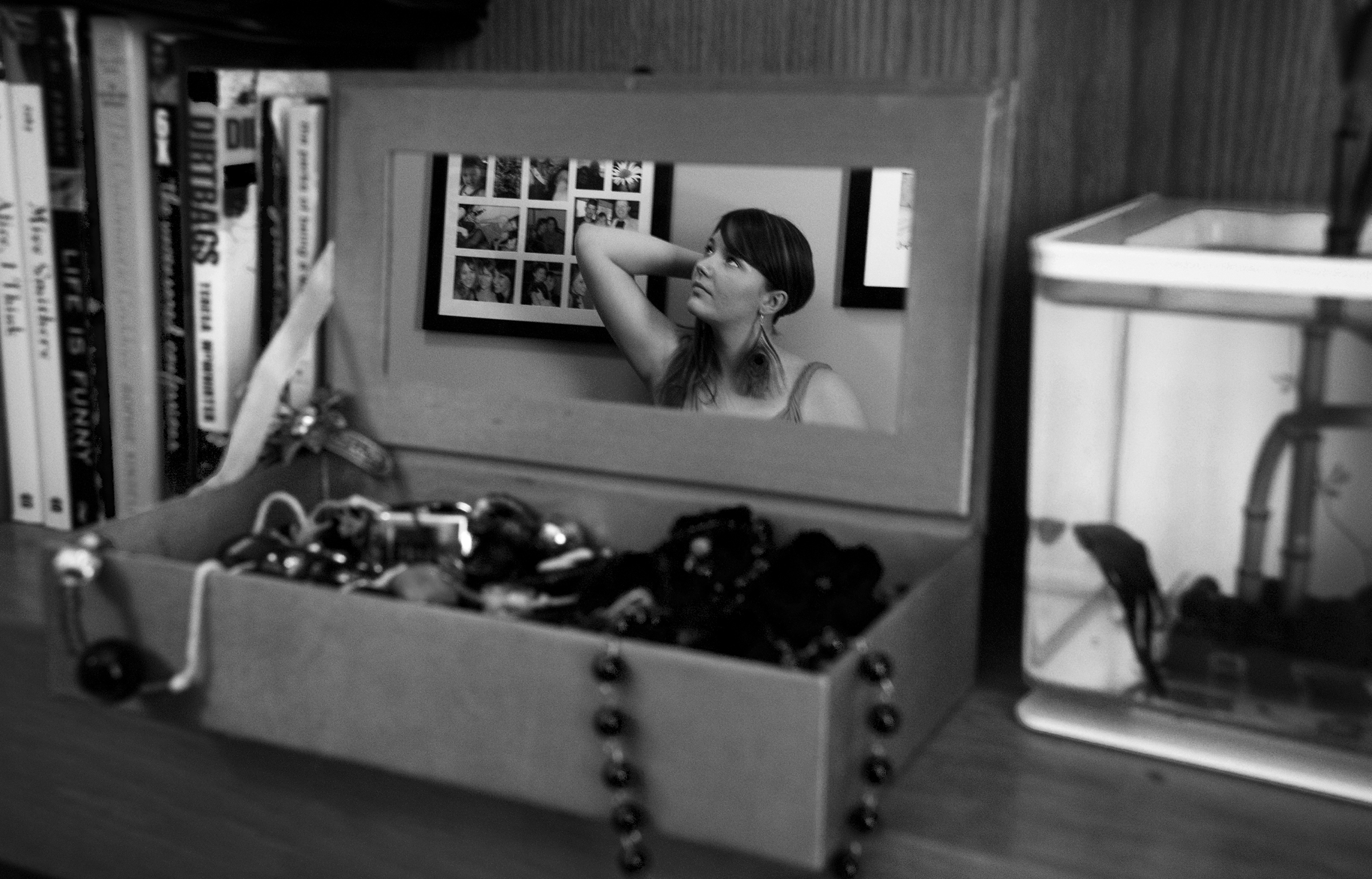 Samantha Murdock relaxes in her room between classes at Mount Royal University.
On August 26, 2016, actor Shayla Stonechild is prepped for her scene on the set of InControl, an independent Calgary film that follows a group of college friends who discover a device that allows them to control other people.
The 2014 Calgary Stampede saw the launch of a new Agrium Western Event Centre, but the old centre still houses the majority of the events animals.
After Coleen Pomkoski was born, her parents could think only seconds ahead: "Will she live?" Coleen coded after her birth and it took doctors eight minutes to get her heart pumping. It was another 20 minutes before she took her first breath. She suffers from epilepsy and cerebral palsy as a result, binding her to a wheelchair with constant access to an oxygen tank. To help her move through her home with more ease, Accessible Housing Calgary is renovating the family's home in 2015.
Actor and musician Raoul Bhaneja pauses to reflect on the theatre production, "Life, Death and the Blues," which he starred in during Calgary's High Performance Rodeo in January of 2015.
One year after taking the post, Calgary Police Chief Roger Chaffin said he hopes leadership development and assessing officer opportunity and workload will help improve internal struggles at CPS.
While visiting a local wetland with the Miistakis Institute, four-year-old Taylor watches the ducks with her mom.
Syrian refugees in Calgary hosted a potluck dinner with YYC Helping Homeless on December 22, 2016. Rayan Sanaoubar, 8, and Ahmad Sawaiah, 9, handed out meals of pasta, soup and a traditional Syrian rice dish to people experiencing homelessness in East Village that evening.
Beneath the Santa Monica pier in Los Angeles, this man, simply introducing himself as Johnny, reflects on when his father was a part of its construction.
Derek Beaulieu, Calgary's poet laureate, spent the summer of 2015 at the Lougheed House, working on his poetry as the historical site's first-ever artist in residency.
Two-year-old Dominic Rooney was diagnosed with acute myeloid leukemia 19 months before this photo was taken in 2015. His parents, Sean and Trish, consistently had to bring him from Medicine Hat to Calgary for treatment since 2013, and relied on the charity Helping Families Handle Cancer to help them pay for expenses.
Artistic expression has been used to tell human stories for millennia, and the creators at Inside Out Theatre want to ensure everybody has access to performance art. The drama programs allow artists with developmental disabilities the opportunity to create an artistic collective and then produce and star in plays of their own. Artistic Director Col Cseke (left) developed the company's latest project, Most Imaginary Worlds, with that view in mind.
Col Cseke, Artistic Director of Inside Out Theatre, took the actors and creators from the Most Imaginary Worlds project out to Mapworld in downtown Calgary in search of inspiration for their upcoming production.